for commissions and other inquiries, please email me at mediummushroom@gmail.com

for all commissions, payment is via paypal invoice. please include your paypal email so i can invoice you. i can't offer refunds for custom commissions but will be sure you are happy with your commission before considering the piece completed!

the information below applies to pieces for personal use only. please do not redistribute your commissioned artwork as your own or create merchandise with it. the exception to this is sticker sheet orders!

i am available to work on commercial projects and collaborating with other brands. please feel free to contact me with any inquiries!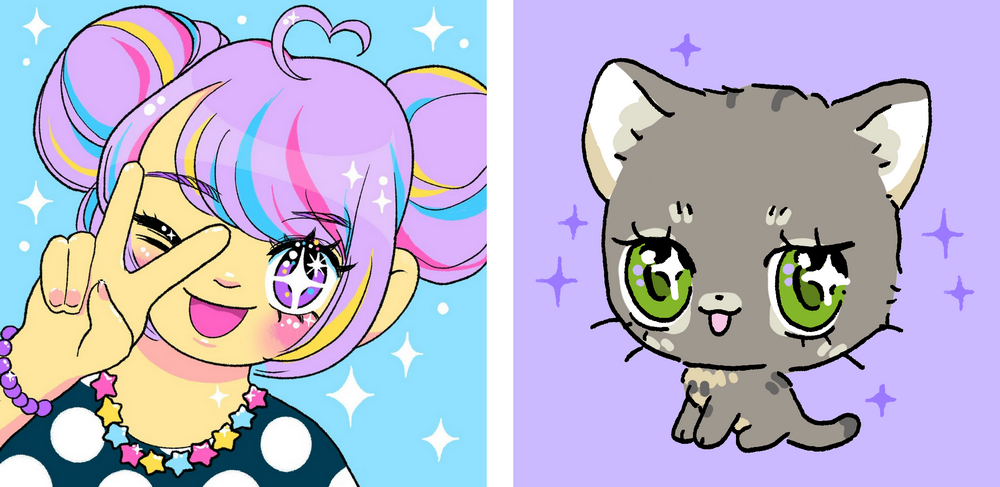 base price: $25, $10 for additional characters


please send photo references of your pet/character, what color you would like for the background, and any other details you would like. feel free to tell me a little about your pet so i can capture their nature.


more detailed icons or pet commissions are available upon request if you would like a detailed background or other elements.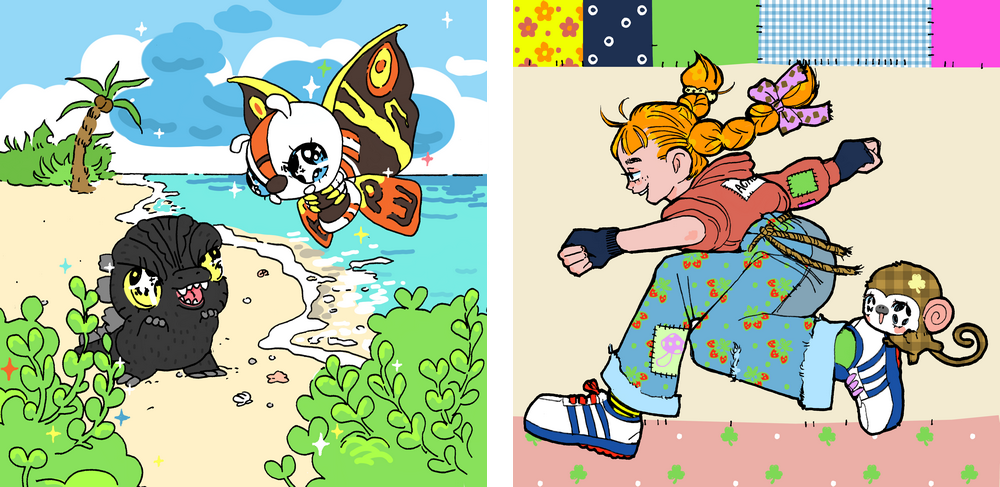 base price: $75-100


due to the wide range of complexity and possible mediums, it's difficult to give a generic quote for a full illustration. i'm available digital and traditional styles.


please send me your idea, photo references if relevant, and any details you have in mind.


if possible, it can be helpful to send or show me one of my past illustrations that has a similar style to what you have in mind.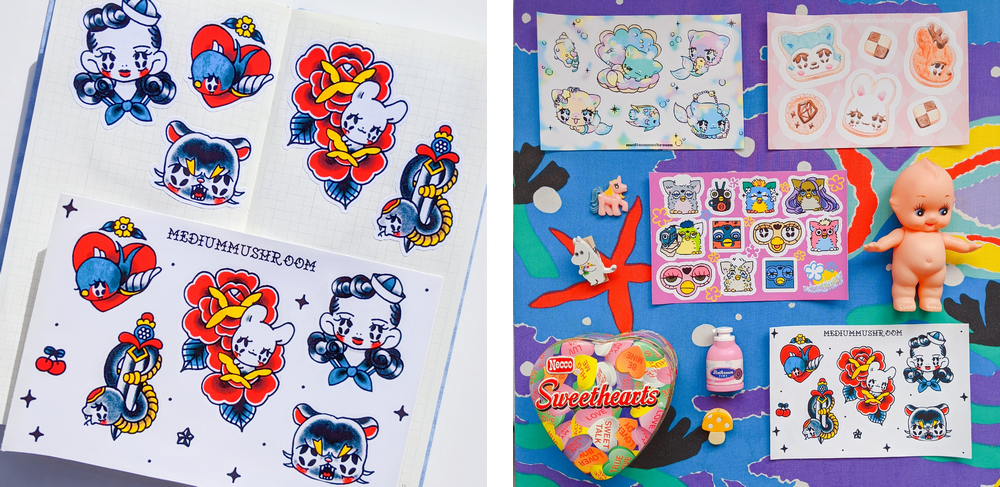 $30 for 10
$50 for 20
$100 for 50


custom stickers are 4 x 6 inches, printed on glossy sticker paper, and kiss-cut to your specifications.


this offer is for your art to be made into stickers, i do not offer custom sticker sheets with my own art.


please send two files with your order (preferably PNG files): one with the stickers as you would like them cut (preferably with a transparent background), one with any background you would like. i can provide examples if you have confusion about how to prepare your files.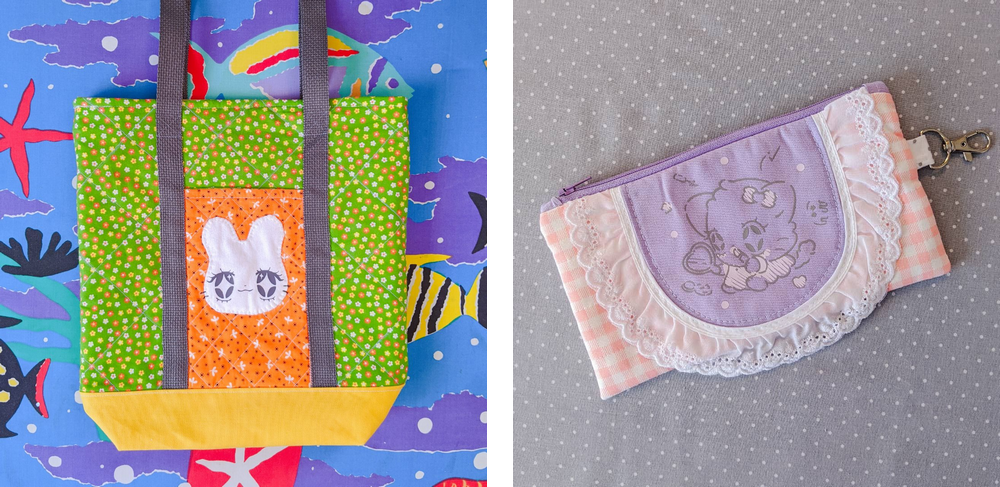 zipper bag base price: $30
tote bag base price: $100
other items are quoted on case-by-case basis


whether it's an item similar to things i've previously made, or if you have an idea for an accessory, craft project, embroidered patch, etc. feel free to inquire about custom orders of sewn or crafted goods.